20 Best Gift to Give This Christmas
Christmas is the season of giving. Well, a time to receive some as well. This is the perfect time for us to give something for the people who had been a great part of our year. A sign of thanking them for all the wonderful memories you shared together.
For some, gift giving are just for kids or the younger ones, but believe us, it's not. Though Santa Clause only give gifts to the kids who became good kids for the whole year, we believe that all of the kids deserve to receive something, besides, it might make them feel more important that might turn them into better children in the future. But who will give the adults something? It may be their children, their friends, their partner or other relatives. It is very important that we give the people that we love something on Christmas, it doesn't have to be bought or to be expensive, as long as it may show how essential they are to our lives it's alright.
 But, finding the right gift is never easy especially if we really want to give them something that they can use. To help you out, we made a list of the best gift to give somebody this holiday season. To make it easier, we have classified it to the type of person it should be given to. The list are just ideas, you may follow it, you may look for something similar to it-especially for the ones with brands, or you may think of something you know will be more appropriate.
Here's the list:
Gifts that gives back:
https://dappered.com/2011/07/the-splurge-toms-eyewear-classic-101/https://shop.dfsmag.com/product/mia-beach-tote/
Mia Beach Tote- This bag is environmental as it is made of recycled plastic. The bag is waterproof and is perfect for the beach.
TOMS Sunglasses- Since California is a sunny place, this gift is perfect for almost everyone, plus, you'll be able to help as well if it will be the said brand. Purchase of TOMS sunglasses goes toward surgery, prescription glasses or medical treatment to help restore someone's sight.
For Beauty and Make up enthusiast
https://www.makeup.com/ulta-urban-decay-naked-4some-set
Urban Decay Naked 4Some- This is a perfect gift for those who love putting make up, it doesn't have to be the said brand. Naked make ups are on trend due to the desire of women for a makeup no makeup look.
For Babies, Toddlers and Kids
https://www.amazon.com/Lovable-Snowman-Hugger-Poseable-Arms/dp/B00DOODVT6https://www.toysrus.com/buy/magnetic-building/magformers-standard-rainbow-construction-set-63076-23805156https://www.aliexpress.com/store/product/Huge-Rainbow-Kite-for-Kids-One-of-the-Best-Selling-Toys-for-Outdoor-Fun-Sports-Perfect/1704332_32767909776.html
Huggers- this are babies toys that they can play with without loosing it as it has a strap to be attached to their arms and wrist.
Magnaformers- it is a must have in kids travelling as kids loves to play with it due to its shape and easy stacking.
Huge Rainbow Kite- Yes, it's Christmas but California's weather is perfect for some kite flying and kids love anything huge.
For Outdoor Enthusiast
https://www.amazon.com/COOLING-TOWEL-Advanced-Hyper-Absorbent-Effective/dp/B00EE79EZM
Towels and wraps for keeping cool- It might be inexpensive but this will help the receiver to cool down during his day hike. It's giving them a sense that you support them in thei passion but you want them to be safe.
For Drinkers of Wine, Gin, Whiskey
https://www.barproducts.com/the-rabbit-freezable-whiskey-glasses
Rabbit freezable whiskey glasses- Who doesn't want a cold drink? This is a perfect gift for whiskey lovers but it doesn't have to always be in the freezer so you may also give it to wine and gin lovers specially those who love special glasses.
For Craft Beer fans
https://www.hydroflask.com/beer
Russian River Hydro Flask- This will help their beer to be kept cold and hey, cold beers are tastier isn't? It doesn't have to be this brand but this brand is really a plus.
For Cooks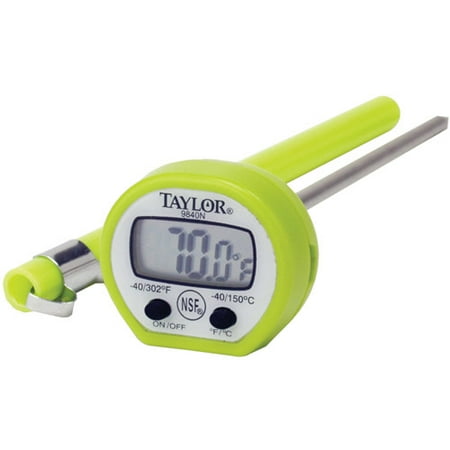 https://www.ocado.com/webshop/product/Cole--Mason-Derwent-Gourmet-Precision-Salt--Pepper-Mill-Set/218784011
https://aaanational.corporateperks.com/product/index/nxjid/2824_23162529/uSource/UNMLT
Cole and Mason Derwent Gourmet Precision Pepper Mill- this pepper mill might be the mill you needed all along. It is ergonomically designed, easy to refill and easy to adjust.
Taylor Instant-Read Digital Thermometer- this is an essential tool in cooking specially for those who loves grilling. This will help achieve a tender and juicy meat.
For Travel Lovers
http://www.ebay.co.uk/itm/Dreampad-Music-Relaxation-Pillow-with-Intrasound-Technology-/252658339596
Dreampad Pillow Slim Support- any pillow is great but this one allows you to plug your phone for music. A good music can give you a relaxing and good night sleep.
Moon guides 'Walks' books- This is a good guide for those who loves travelling but hate too many crowd.
Handmade Gifts
http://www.dianecottonjewelry.com/new-gallery/
Diane Cotton Jewelry- this one is a bit pricey but it is perfect for those who are into jewelry but like it more in stones, pearls, etc. rather than gold and silver. This necklaces looks vintage and that makes it extra special.
For the Fashionables
https://www.shopremedyroad.com/products/thirty-one-bits-shorebreak-necklace
Thirty One Bits necklaces- this is a cheaper piece of jewelry, but what makes it special is from what it is made of. The vibrant beaded jewelry is made of mostly recycled paper, rolled by hand by fair wage artisans in Uganda and Indonesia and sealed with a water based finish.
For Her
https://poshmark.com/listing/SOLD-TOMS-Jutti-Flats-Natural-Burlap-NIB-56d38b5e6a583031fb05b6d1
https://www.shape.com/shop/marc-fisher-ltd-womens-marc-fisher-ltd-yuna-over-the-knee-boot-size-7-m-red-p4bada7c7a9a2c0a22ed5c9e92f3242ed.html
TOMS Jutti flats- this shoes is very special due to its design and it is perfect for fast walkers because unlike the other flats, it has rubber out-sole.
Marc Fisher LTD. Yuna over-the-knee boot- who doesn't want to wear boots? The shape makes the legs appear longer, and the warm, dark red hue adds the perfect flash of color to enliven any holiday outfit.
For Him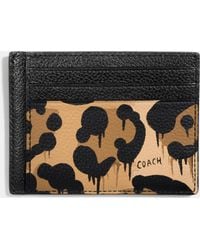 https://www.lyst.com/shop/mens-coach-cases/
https://www.ablogtowatch.com/louis-vuitton-tambour-horizon-luxury-smartwatch-means-watch-industry/
Coach card case in Wild Beast- this card case is just so manly! As the leather gives it a more rugged and traditional look.
Tambour Horizon watch by Louis Vuitton- this one is expensive, as in extremely pricey, but is really perfect for those who deserve it. This is the brand's first ever smart watch.
For Home Décor
https://trovatistudio.com/products/richmond-alarm-clock
Pendulux Richmond alarm clock- though we have phones to wake us up nowadays, this one can be a perfect décor as well. This alarm clock delivers a lot more character to a nightstand than the coolest iPhone, and it's only four inches high.
We hope we were able to help you out and gave you some ideas on what to buy for your loved ones. Have a happy holiday!