The cost of living in every city depends on a lot of things such as tax rates, laws, population, income, and several more. That is why the cost of living in every place might vary even if they are in the same state or region. This makes it really important for you to study the city you want to migrate or move to before doing so. You must balance everything up before choosing the best city for you.
Well, we are well aware that California is one of the most expensive states to live in. The house rents are extremely expensive yet the space and the quality of the house is not that good. And, many of us will think that those offering cheaper rents are those in the unsafe areas or houses that are very old and will be problematic. But still many people choose to stay or migrate to this state because of their work and the fact that it is also really beautiful and rich with amazing destinations. We do understand that because we choose to stay here just like you.
Hence, did you know that there are several cities in this state that has quite low cost of living? States that have lower population and cost in services? If not, then it will be a good idea to continue reading on this article. We have listed 20 cheap cities you can live in. The list is randomly selected so there will be cities with a big population yet will be a bit cheaper than living in San Francisco. We did this so we can put places that will be suitable for your budget and convenience.  Though the list do not contain the exact cost of rents and other necessities, this will still give you an idea of what the city is like.
https://www.eurekachamber.com/
If you are looking for a place that is near a lot of amazing views and destination, then Eureka is the place to be. It is located a few hours south of the Oregon border. This location is near the coast and several national forest. You will also love the vintage thrill that this town will give you as you roam around. But, this is not the best place to look for a job, yet there is. Their employment are mainly in tourism, health care, timber and fishing. Here, the rent will cost you $698 on the average.
https://visitoxnard.com/oxnard-hotels/
If you are working in Los Angeles and you do not mind travelling for about an hour, then Oxnard is a good place for you to settle in. The median household income here is $62,349 with median home value settling at $332,600. That is already a great deal compared to other cities. Plus, you will enjoy the beautiful beach view as well. There are also golf and wineries you can visit aside from going to the beach. This has great agricultural land so expect some fresh air.
https://richardnilsen.com/tag/blythe-california/
Blythe is not a populated place because it's total population is only 19, 693 on the estimate of last 2016 count. It is a city in Riverside County , in the Palo Verde Valley of the Lower Colorado River Valley region, an agricultural area and part of the Colorado Desert along the Colorado River. Housing here is said to be 16% lower than the average cost of living in the state. The cost for other expenses are on the average.
https://www.realtor.com/realestateandhomes-detail/3718-Pasadena-St_Bakersfield_CA_93306_M19780-65639
This might be one of the cities with the most population in our list. This has an estimated population of 380,874 last 2016. Also, this is the 11th fastest growing city in the whole state. If you are looking for a job in this place, then they mainly rely on agriculture, manufacturing, petroleum extraction, and refining industries. Yet, the cost of living is still affordable. The per capita income of the city is around $17,500.
https://www.pinterest.ph/pin/264868021808138983/
This is not as near to LA as Oxnard but is only two hours away from it. So, if you can take the travel time, then living here will also be a good choice. You will really love to tour the place with its weekly farmers market for your fresh ingredients, outdoor amphitheater, killer brewery, and easy access to parks and mountains where you can enjoy nature's beauty. The average one bedroom rent here is $1,266.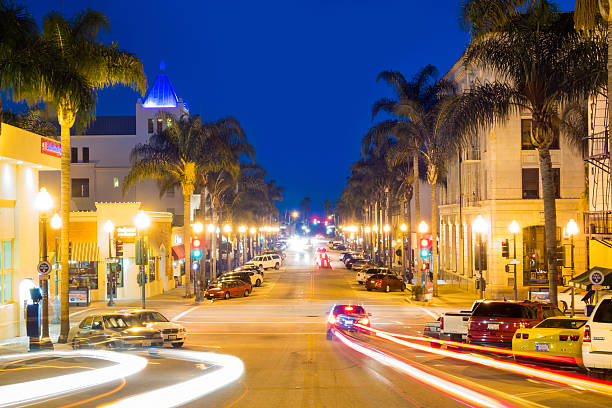 https://www.istockphoto.com/photos/ventura-california?excludenudity=true&sort=mostpopular&mediatype=photography&phrase=ventura%20california
Ventura is a beautiful place to love in with the outstanding view it will give you. Yet, with the median household income of $66,485 and median home value at $428,600, it is not bad for a city in California. When it comes to education, it is also a great choice since there's five colleges you can go. If you are a surfing fan then you definitely know this place because a lot of surfing competitions were held here.
https://www.ci.twentynine-palms.ca.us/about
Another underpopulated city in the state is Twentynine Palms. The estimated population as of 2016 is only 26,049. This city may be found in San Bernardino County in California. The cost of living in this city is a bit lower than the average or in the average. But, let us just remind you that the temperature on this place might be hot. So if you can't take too much heat then it might be best to think twice.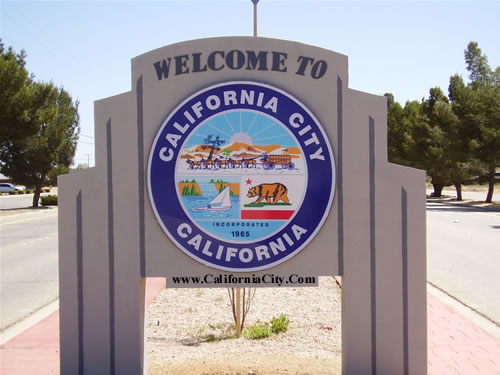 https://www.bestplacesinusa.com/new_urban/California/California_City_.html
Everyone is familiar with California but not with California City. This is because it is a very small city with its less than 15,000 population. It is located in the Mojave Desert, around 65 miles from Death Valley National Park. If you are looking for employment then feel free to choose in applying in California City Prison, Mojave Airport, or manufacturers like Honda and Hyundai. The cost for house rents here is really low and might be the lowest in the whole state.
https://storify.com/Vprenatt/activities-in-chico-ca-besides-partying
A city 90 miles north of Sacramento, Chico is a good place to settle down if you have children in school. This is the home of Chico State University where your child can get amazing education. Plus, it is near amazing beaches as well. The weather is fine as well so adjusting to it won't really be hard. If renting a one-bedroom house, the average cost here is $842.
http://www.simivalley.org/for-business/the-business-resource-center
If you are into science or the work you are looking for is related to it, then it will be best for you to settle down here in Simi Valley. This is home to Santa Susana Field Laboratory and it has long been a leader in rocket and nuclear technology, and an economic driver for the city. The median home value is only $438,700. They also have amazing spots for outdoor lovers and it is a great place to visit the memorial of the 40th president.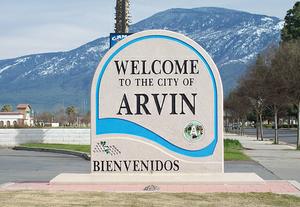 http://www.californiasecuritypro.com/adt-home-security/adt-kern-county/arvin-ca
Arvin is a city in Kern County. It is located 15 miles southeast of Bakersfield, has an increasing population. The city now has almost 20,000 residents and we think that it is because their housing rates are almost 40% lower than the average. If you have kids, then this place will be fine since it has several schools for young ones. The Arvin Union School District consists of Sierra Vista Elementary School, Bear Mountain Elementary School, El Camino Real Elementary School, Haven Drive Middle School, and Arvin State Preschool.
https://www.exprealty.com/guides/city/ca/hesperia/
Hesperia is near California City but has a larger number of population. The number of people residing in this place is about 80,000. This is a good place to find a relaxing home near the lake, since it is adjacent to Silverwood Lake and the Mojave River. This is a good place to find houses with pretty low rates yet the industrialization is quite high so jobs are a bit frequent than others. There are schools as well so it will be great for the whole family.
https://www.psproperties.com/
This might be one of the most known town on our list because of the amazing wineries in this place. Plus, its proximity to two of California's most popular cities – Los Angeles and San Diego, is just perfect. Aside from that they also have multiple golf courses, and the largest casino in California. You can easily see that there are a lot of opportunities for employment here. Average one-bedroom rent here is $1,447.
https://www.nexthome.com/2017/03/nexthome-family-tree-realty-opens-vacaville-ca/
If you want to live somewhere near San Francisco, then Vacaville is a good choice. This is an hour away from SF and with median home value at $275,100, with a median household income of $74,207. This is a good place for families who wants to stay in a quiet environment. But, it's not a boring place since there are a lot of outdoor activity that you can do around it as well.
Woodlake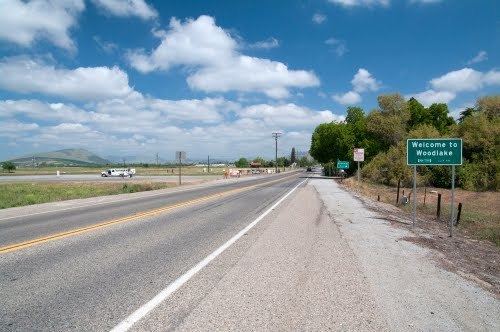 https://alchetron.com/Woodlake,-California
Woodlake is a city in the San Joaquin Valley in Tulare County. This is the city with has the least population in our list. They only have almost 8,000 residents. This makes it a quiet place to stay in. Housing rents are 44% lesser than the average and other major expenses are on the average.
https://www.realtor.com/realestateandhomes-detail/861-Holly-Ave_Imperial-Beach_CA_91932_M15165-11350
Located in the San Diego County, this is an amazing place for those who love staying on the beach. This has good access to Mexico and it's delicacies since it's just 5 miles away from a city in Mexico. Then it is 15 miles away from San Diego city. This is a good place for those who doesn't to stay far from the city. The weather is a bit cooler as well so it will really be comfortable to live here.
https://www.ci.clovis.ca.us/Departments-Services/Finance-Department/Business-Registration
This city has great access to almost everything. If you want something near to the forest, beaches, the city and more, then this is an ideal place to be in. It also have good schools where your kids can enter. It can be hot during summer but it's worth it because of the amazing downtown. Renting a one bedroom house will cost you $867.
http://www.blakemashburn.com/Camarillo
If you can't take the hot weather, then this place won't be ideal. But for those who can, then there will be a great deal in shopping waiting for you! Not just items in the mall have great deals but also their housing. So you can enjoy both the cost of renting or owning a house and the leisure of shopping for items you need and want.
http://parlier.ca.us/
Parlier is a city in Fresno County with a population of almost 15,000 only. Here, the percentage of Latinos are quite large compared to others. A large majority of seasonal migrant laborers who arrive and temporarily work in the agricultural sector. Housing rent is more than 30% lower than the average as well and the price of other commodities is not far from the average as well.
https://www.destinationlancasterca.org/onlyintheav/
Lancaster is the 4th largest city in the Los Angeles County. It is around 2 hours drive from Los Angeles, so if you can take the drive or travel time, then it will be a suitable town for your family. This city has the largest population on our list. It has almost 500,000 number or residents. There are big and small businesses here as well, so job opportunity is really high. Most people here owns their houses but compared to other big cities, this is very affordable to stay in.
There are few more cheap cities you can live in. Then again, this is a random list because we want you to see places that will be perfect for your financial plan and will give you the convenience you are looking for. If you happen to live in any place on the list or had been there, please share with us your experience so that you can help out those who are looking for the right city for them. Remember, wherever you are, as long as you are happy, everything will work out fine!