A Restaurant That Will Make You Dine In Outdoor
No one can deny the fact that we all love to eat. It may be in different ways as we have different likes, criteria and visions when it comes to food. But, whenever we eat our favorite dish, no matter who serves it or from what restaurant it is from, the food critic inside us will always burst out. We tend to judge the meal on its presentation, taste, uniqueness, tenderness and all of the other criteria you can think of. And let's admit, once we like something we tend to shout it out to the world!

Well, when it comes to dining in, it's not just the food that matters, the ambiance of the place gives as impact as well. Like in coffee or tea houses, we always go back to the place that makes us feel that we are just home -comfortably sitting on a couch and drinking hot coffee. Once invited on a romantic date, we are always looking forward to eating on a place that will give us that romantic vibe, a quiet place where you can talk in the most relaxed manner possible , it would be a plus if the place can give as an elegant dining experience. When dining with the whole family, we tend to look for a place where will be fit for the kids and the kids at heart. We must ensure that aside from the meal to be appropriate for the children and will be healthy enough for the elderly, the place must also be cozy enough for the kids to move around and won't be too noisy for some of the elderly. Well, since we know how important it is to look for a perfect place for everyone, we'll tour you around a restaurant that will literally make you feel like home.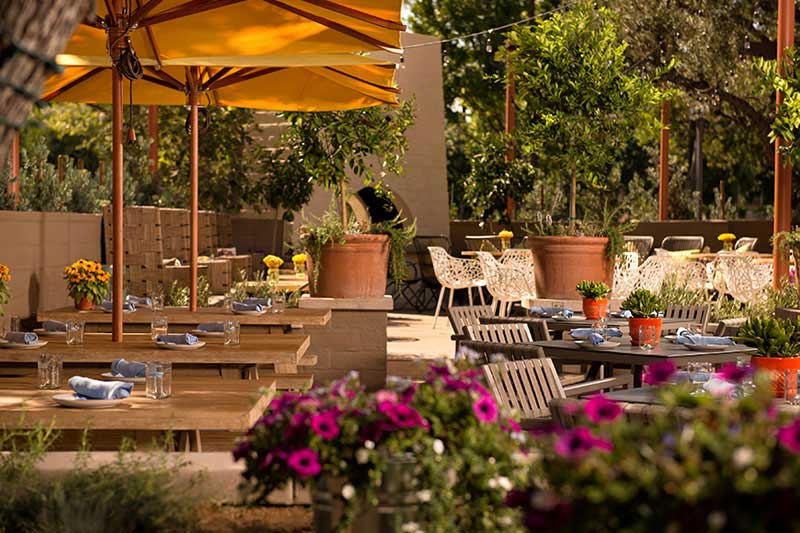 http://www.thefrontyardla.com/

The Front Yard, well the name speaks itself out, is located at North Hollywood California. The place sets up an outdoor setting that is really comfortable and we'll make you stay for a long time. The place will give you a good view of the clouds during the day at the beautiful night sky at night. You don't even have to worry if you think it will be a cold night as there will be a fireplace set up to make everyone feel warm and don't freeze while dinning. The place really made sure that everyone will have a good dining experience as they are prepared for almost everything. How can we say so? Well, if it's raining and you still want to get a hold of their meals, you can always dine in inside and still feel that you're in your own dining room. Inside the place was also a bar, so perfect if you want to have some wine or wanted to chill out.
https://www.yelp.ca/biz/the-front-yard-north-hollywood-2?start=40

During the day, you will be able to enjoy the cold SoCal breeze outside while sitting on the most comfortable seat that you think will suit you. Yes, there are several chairs to choose from, not just on the outside but also inside. Outside you'll see different chairs that you'll usually see on your porch, lawn, garden or your yard. Well, now you know that this place will truly bring you home! It will just be like a simple meal shared with you friends in your very own front yard. It won't make you feel that it is a restaurant that people might be looking at how you behave, how you eat and listen to what you are talking about. On the inside, there are several seats as well, you'll see your typical elegant dining chair and table, there's the usual restaurant couch, and there are seats that looks like chairs from your favorite hotel lounge. Aside from those elegant looking chairs, there are also your classic wooden chairs and table. There's even the old school bar table on the place that will bring you back in time!
http://www.thefrontyardla.com/

Well, it wouldn't be a great match if the food is not as awesome as the place. The Front Yard serve scrumptious meals from breakfast to Dinner. For their breakfast, you must never be left out in trying the ever so favorite Nutella stuffed on their French toast! Sounds good right?!They also have egg dishes and some hot drinks. For lunch, they offer flat breads, pasta, tacos, salads and they have some sweets for dessert as well. For a perfect dinner treat to go with your stargazing, they have their main plates with chicken, fish, Bolognese and a lot more. If you think you and your friends are enjoying the view so much, go and grab the meal for many so you can have something to eat while having some drinks that the place also offer.
https://www.yelp.ca/biz/the-front-yard-north-hollywood-2?start=20

There's more for you to see and try by the moment you get there, so enjoy and have a great meal!