Why Not? 10 Reasons Not to Move to California
Moving from a place to another is not new to most of us. There are several factors why people decide to move out or in to a place- economic, social, political, environmental. One might move to find a better career path or forced by his employers to move to the company's other branch or office. When moving to another country, especially when it is from a continent to another, the most common reason is to look for a better quality of life and/or be with their loved ones.
California is a country reach in different cultures as it shares border with Mexico. It is also deemed to be the most populous state in United States, having Los Angeles as its most populous city. Unlike other states, California has either a long cold weather or very hot summers due to its size. The cool California current offshore often creates summer fog near the coast. Farther inland, there are colder winters and hotter summers.
California might be rich in culture, traditions and attraction, the state is never perfect. So with this, we have listed 10 reasons not to move to California.
Fault Lines, Tsunamis and Wildfires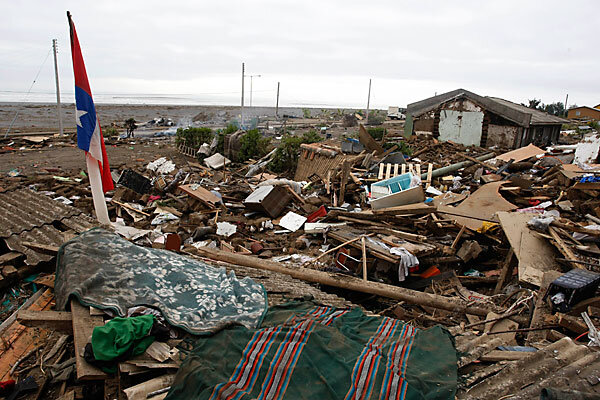 https://www.csmonitor.com/USA/2010/0301/Chile-earthquake-How-California-would-fare
California's coastline is in the "Ring of Fire", a string of volcanoes and sites of seismic activity, around the edges of the Pacific Ocean. So basically, the place is prone to earth quake. The worst part is, San Andreas Fault can also be found in the state. After earthquakes, the next possible thing that might happen is a tsunami. We know that the state is near the Pacific Ocean, having this said, tsunami can really strike California really hard.
Aside from this environmental events, Wildfires are also common. Since temperature in the state can extremely be hot, and there are lots of forest and vineyards, fire can easily start- even one cigarette bud can do the job.
Tax Rate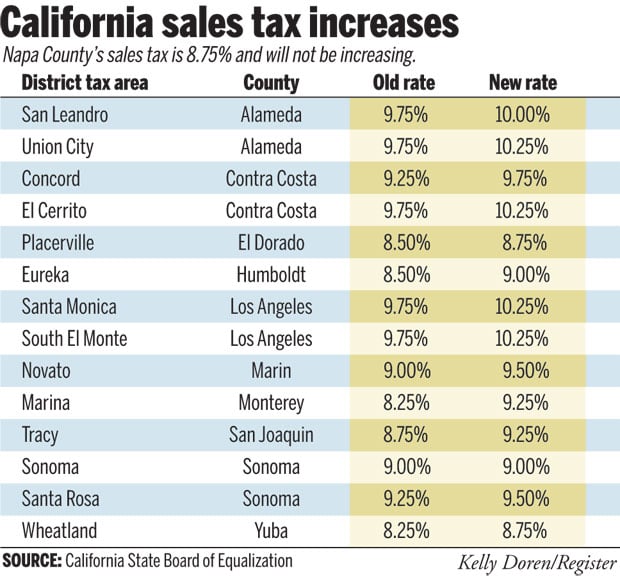 http://napavalleyregister.com/business/new-california-city-sales-tax-rates-take-effect-on-april/article_06459cfc-5a75-11e0-9f88-001cc4c002e0.html
Tax rate in California is the highest on the nation. The statewide tax rate is 7.25%. In most areas of California, local jurisdictions have added district taxes that increase the tax owed by a seller. Those district tax rates range from 0.10% to 1.00%. In effect, some areas may have more than one district tax. Sellers are required to report and pay the applicable district taxes for their taxable sales and purchases.
Traffic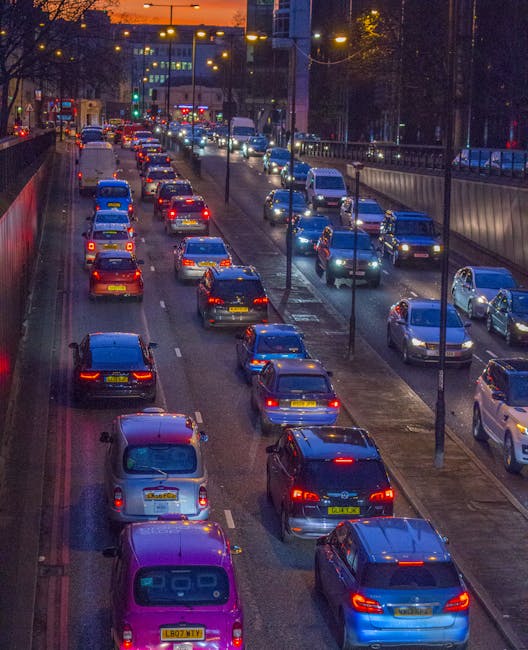 Since the population in this state very high, expect a great number of vehicles on the road. Some says that unless you've ever lived in Los Angeles, you aren't allowed to say "traffic was so bad today." On most of the parts of LA, you can only go 5 miles in every 45 minutes.
Crime Rates
http://valleyecon.blogspot.com/2010/05/do-stockton-police-care-about-their.html
There's no place safe as of these days, but, since California's population is getting higher and higher, the recorder crimes are also increasing. Illegal immigration gave a significant impact as well as it brought the Mexican drug war to streets. Since crime has gotten really bad in Stockton, a city in California, the police put up a billboard stating "Welcome to the 2nd most dangerous city in California. Stop laying off cops."
Not good for small businesses
It is that California is the 48th worst state in the nation for business, following only New York and Hawaii. The relatively high rate of tax really affecting and destroying the small businesses. With this employment rate is also affected. As Mark Meckler wrote, besides the "business unfriendly tax rates of the Golden State and the enormous cost of living," there's also the ever-present "anti-capitalist activists who have wreaked havoc on companies."
Expensive Housing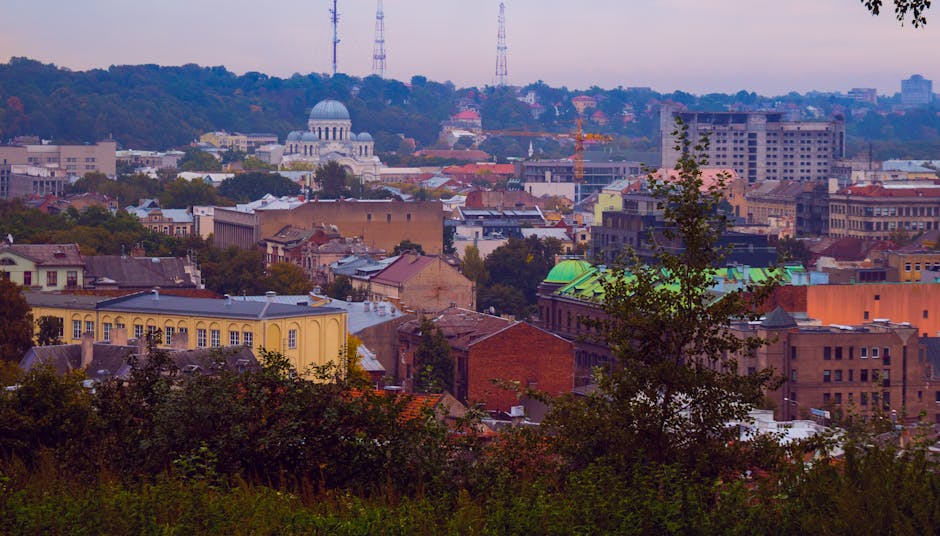 When tax is high, almost everything follows. If you don't own a house, knows somebody who lives in California, moving in might not be a good idea. This state has the most ridiculous housing prices, with this, house rentals and even rooms rentals are extremely high as well. Prepare your wallet because you need to pay $1500 for a closet size room.
Nuclear Waste
http://www.ocregister.com/2017/04/11/plans-to-bury-san-onofres-nuclear-waste-near-iconic-beach-has-surfers-opponents-on-edge/
20 tons of nuclear waste is generated by Diablo Canyon Power which supports 7% of the state's electricity. For the past years, the residents are worrying that an explosion might happen, creates environmentally damaging pollution, and harmful radiation. The Fukushima incident further added to the community's concern about potential explosion due to earthquakes.
Target for terrorism
Aside for being a perfect place for terrorist attacks due to population count, unfortunately, its distance is in striking distance of North Korea. Also, it is being reported that Russia is "quietly 'seeding' the U.S. shoreline with nuclear 'mole' missiles". There are news saying that defense officials have warned that North Korea is on the brink of producing an ICBM [intercontinental ballistic missile] that could target the United States.
Rise in Illegal Drug use
There is an estimated three million people in California who are addicted to illegal drugs. With this, 10% suffers from the physical and mental consequences of drug abuse. Variety of illegal drugs is available in the state, the most popular are heroin, prescription painkillers, and methamphetamines. These highly addictive substance can cause several problem not just to the users but also to the people around them.
People love to sue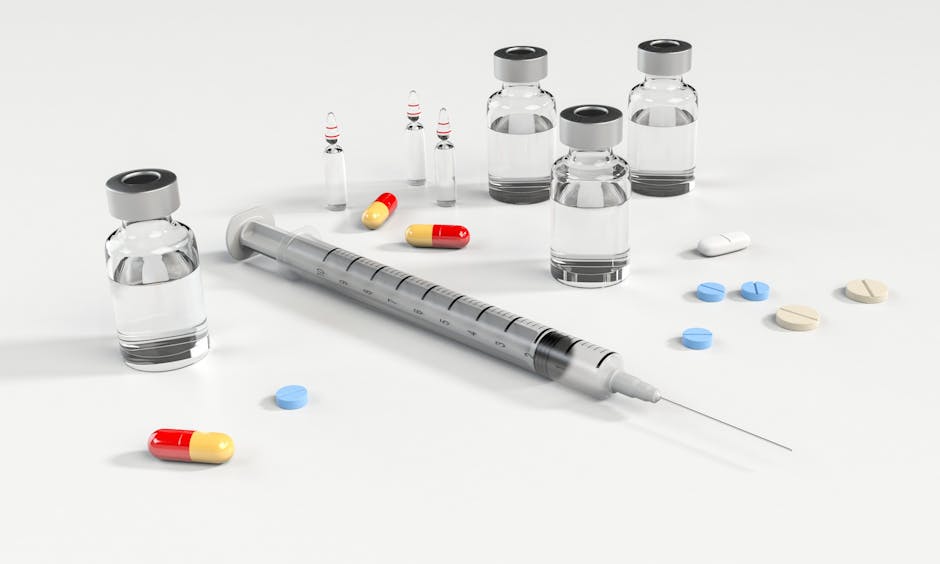 The U.S. Chamber Institute for Legal Reform has placed California 47th out of 50 on its "lawsuit climate" scale. In Golden State, class action lawsuit is the most popular. In this kind of lawsuit, people who have been harmed by a big company can group together, find a law firm and file a lawsuit on behalf of the entire class of people. There is a great amount of money in these type of lawsuit, it might not be the aim of most but it is for some.
No place is perfectly ideal. California is such a wonderful and promising place, there are just some things that are undesirable to a place, same as to people.