Coffee is life. Well, that is real for some of us. Maybe because there are people who just can't start their day without drinking a cup of coffee. Well, let's just say that coffee can help boost up your energy which will help you keep up for the entire day. Its aroma and taste is just something you really want to get up for.
But, nowadays drinking coffee is not just a breakfast thing! This is also becoming a great trend not just for adults but also for the youth! The founding of different coffee mixes, the rise of frappes and a lot more really made the coffee business boom. This is why we can almost see coffee shops everywhere we look! And since we know you want to try the best coffee around, we searched for the 20 best coffee shops in California.
https://afreakkid.weebly.com/journal/category/wish-list
This might be one of the most famous coffee shop in California. Hollywood and other famous personality are usually seen in it. Why? Maybe because of their tag line, "But first, Coffee" and yes, they really do put coffee on top! They don't just serve delicious coffee but also make it really attractive and will deserve a slot on the spotlight! If you want to stay in their shop for a while, that will also be good since they made their place cool and relaxing.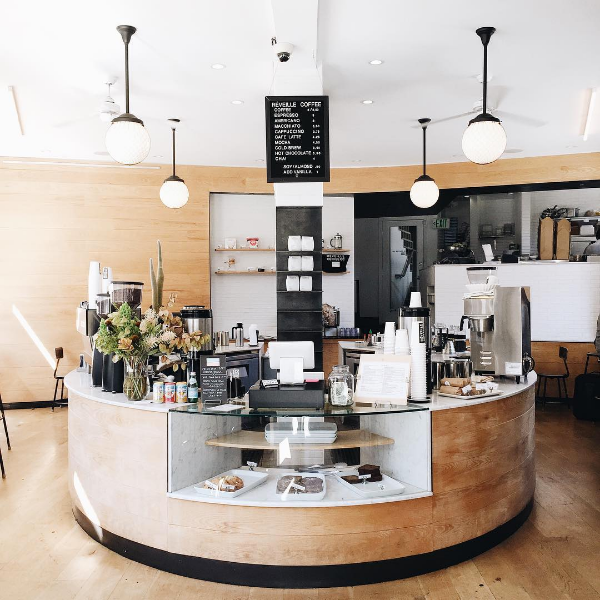 https://workfrom.co/reveille-coffee-co-2
This is one of the most modern looking coffee shop in the state. The circular counter top don't just make it unique from other shops but it also gives their customer better access to other essentials. Also, this makes it easier for their employees to communicate with them and show them how they make their coffee. And they are not just about the store because their coffee will really make you feel loved.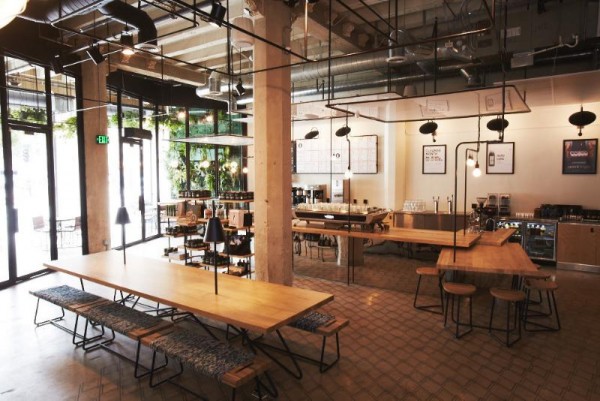 https://dailycoffeenews.com/2015/02/11/verve-coffee-roasters-planning-at-least-four-more-los-angeles-shops/
This coffee shop will give you authenticity. This is because they produce and roast their own beans and with that you are sure that you won't be able to taste and feel the same way as other coffee. With their shop, they made sure that it is simple yet very calming and spacious. It will really make their customers enjoy their stay.
One of the most loved coffee shop of various locals, this has really made its name in the state for it has been there for years. And you know what are the must try in their shop? Their iced coffee! Simple, yet really delicious. They also serve cappuccino, or the macchiato which topped artistically by their barista.
https://www.bravoyourcity.com/story/sightglass-coffee
The moment you step into a Sightglass stall, you will immediately feel that rustic vibe. This is because their chairs, tables and counter tops are made from wood or its main material is. This makes this good place to unwind. Plus, the aroma of their coffee is something you want to stay in for.
https://simplypamarie.com/lamillcoffee/
This might be one of the coziest shops around. The artistic walls plus the bright colored walls is really something to go back for. Let's add their soft and comfy seats that will surely make you stay inside for a little longer. But, their walls is not the only thing that is artistic- also their coffee.
http://www.chompinggrounds.com/2012/11/trouble-coffee-company.html
If you are into an old school style or a perfect breakfast combo, then this shop is the place to be. They serve their coffee in a paper cup or in a really vintage looking cup. The place also looks vintage which makes it popular for all ages and all classes. If you wanted a toast to go with your coffee, then you won't regret staying here.
http://slowfoodsacramento.com/chocolate-fish-coffee-roasters/
Quality beans, honest coffee making and mixing process plus a simple and tranquil ambiance – this is what you should expect in this coffee shop. It has a pentagon counter top so their customers can really see every step of their coffee making process. This makes their shop filled with the relaxing smell of coffee.
https://la.eater.com/2014/12/9/7361397/dinosaur-coffee-silver-lake-specialty-coffee-four-barrel-opening-photos
If you are looking for a shop with amazing interior design, then this is the best place to be. With eye catching wood works on its ceiling up to its one of a kind shelves, you will love to take IG worthy photos in it! Plus, you won't regret having a sip of their excellent coffee!
https://gandb.coffee/
You will surely be amazed with this shops interior. Not because it has uniquely designed shelves, tables or the likes but because of its simple and pure look. The white paint around the shop makes it look really refreshing and honest. This has a simple set up that will definitely let you make some friends. Their coffee mixes, teas, waffles and granola are really something to try.
Zero X
https://www.yelp.ca/biz/zero-x-pomona-3?start=20
This might be the most teen and young adult visited shop. Why? Simply because they serve the most Instagrammable coffee, teas and snacks! They have freak drinks that have over the top toppings and some mixes that have a really eye catching color. This really deserve a space in everyone's feed.
https://sandiegofoodfinds.com/tag/coffee-hub-cafe/
This is a bicycle themed coffee shop. This is why most riders bike their way to their shop. They don't just serve tasty coffee but also a lot of delicious breakfast. They will not make you feel that you are in a shop, but just like you are at home.
http://www.sdbeercation.com/san-diego-craft-breweries/modern-times-beer-lomaland-fermentorium/
This shop is popularly known for its draft beers but they also serve amazing and really soothing coffee. So if you are starting to feel a little drunk, it's the perfect time to order a hot cup of coffee. This place is also a great bonding place since it has a very friendly ambiance and cool interior.
http://www.doahshungry.com/2014/06/copa-vida.html
Copa Vida has different branches around the state and the main reason is that because Californians just love the taste of their coffee. Whether you take a sit on their modern shop or order from their cargo type stall, they will still give you the same delicious taste.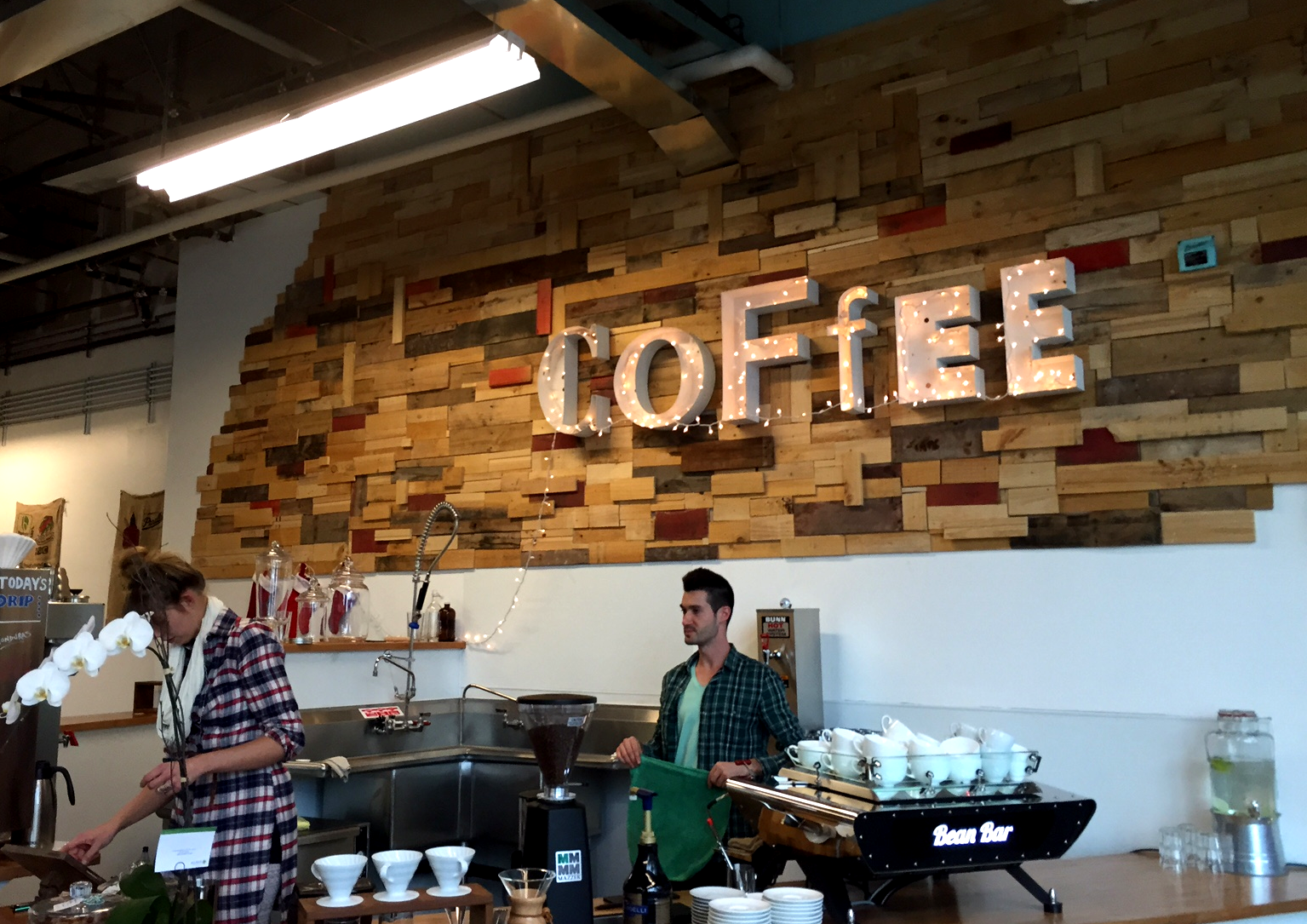 https://workfrom.co/bean-bar
This shop is really a place to visit. It's cozy ambiance and the deliciously crafted coffee is really worth coming back for. They serve both hot and cold coffee but whatever you want, it will surely be make you feel more alive.
https://www.sandiegoreader.com/news/2014/mar/18/feast-slow-service-hasnt-turned-people-away/
This might be the simplest yet most relaxing and homie café in the list. The shop looks like a simple wooden house with several plants around it. This will give you the feeling that you are at home and drinking a cup of coffee in your porch. This might be the reason why customers love staying here for few hours.
https://www.remodelista.com/posts/the-mill-cafe-in-san-francisco-by-boor-bridges-architecture/
If you want to have your breakfast in a peaceful place that serves not just coffee that will make you more energetic but also with breads that will make you order for more! The shop is spacious that makes it look and feel serene. This is why it is one of the most favorite shop of the locals in San Francisco.
https://www.tripadvisor.ca/LocationPhotoDirectLink-g155004-d7806291-i126450658-Equator_Coffee-Ottawa_Ontario.html
This shop has several branches as well. They have a really simple but calming shop and they also have a cargo stall around. But, they will assure you that you will still sip the same delicious taste in every cup.
https://www.care.com/c/stories/10632/10-best-kid-friendly-coffee-shops-in-san-francisco-california/
Located in San Francisco, this coffee shop is perfect for all ages. The colorful walls gives it a youthful look but the wooden chairs makes it a little vintage. For their coffee, it is also as artistic as there walls. Their barista makes cool artistic finish to each cup!
https://www.jonasapproved.com/andytown-coffee-roasters-snowy-plover-san-francisco/
Another wonderful breakfast or snack place in San Francisco. This shop serves delicious bread with your coffee, hot or cold. If you want a sweet and cold coffee, this is really the place to be. This is because of their Snowy Plover.
There are still a lot more coffee shops in California! If you think there's a shop that deserves a place on this list, comment it down so our readers can try them as well!