Going on tours can be a really fun and exciting thing to do. This is why every time we have some spare time, we try our best to go and travel with our family, friends and other loved ones. This is the best time for you to catch up, bond and discover some things that your destination has to offer.
One of the most important thing when we travel- aside from the tours- is looking for the perfect stay to place. But, why stay in a typical hotel that you usually see in your hometown if you can go and experience the coolest and most unique hotels? And if you are planning to travel around California, here's a list of hotels, inn and other places you can spend the night in!
The Marconi Hotel
https://www.tripadvisor.com.ph/Attraction_Review-g32908-d7923673-Reviews-Marconi_State_Historic_Park-Point_Reyes_Station_Marin_County_California.html
This is best for travelers who are into nature. The hotel is like simple mansion which is far from the usual high rise hotels. This is situated Marshall, California and is surrounded by tall trees and a fine grassland. You will surely have great morning breeze.
https://www.hospitalityonline.com/westin-st-francis
This is not your modern high rise building, simply because the moment you step out of the vehicle, it will give you that old-school classy feel. When you go in, you might not want to go out. The artistic walls and floors plus the elegant interior of each room will make you feel like a royalty!
Hotel Vertigo
http://freehotelsearch.com/us/California-hotels/San_Francisco-hotels/Hotel_Vertigo-hotel.html
One of the most popular hotels of San Francisco, this hotel will give you a movie star vibe. This was formerly known as Empire Hotel but was renamed due to the film "Vertigo" gave to it. This is a simple, old-school classic hotel with amazing interior.
https://yovenice.com/2011/11/08/venice-beach-real-estate-the-venice-beach-house/
Situated in one of the famous beach in California, this Venice Beach House is really the place to stay in. From the time you open the hotel door, you will see a really magnificent view. This is like a usual high class family home with a really outstanding garden. The walls of the house has wall grass that made it very attractive rather than scary.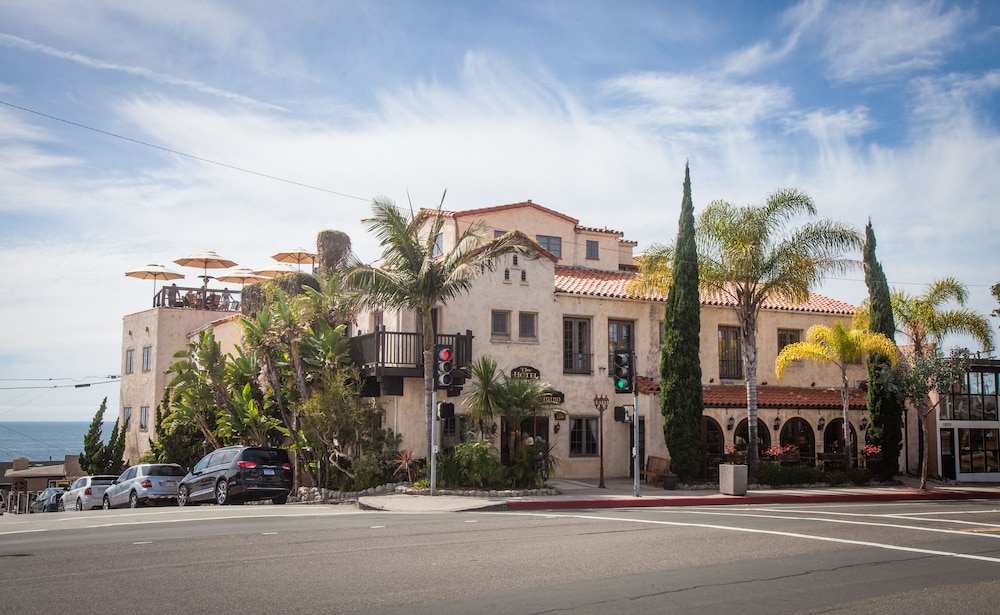 https://ph.hotels.com/ho136099/la-casa-del-camino-laguna-beach-united-states-of-america/
This is one of the famous hotels in California, especially for beach lovers. This is located in Laguna Beach which is also one of California's most beautiful beaches. This has a rooftop with a magical view of the beach perfect for special occasions such as weddings. Plus, each room has different themes but mostly surfing or sea related.
https://www.varunajithesh.com/directory/listing/padre-hotel
This is hotel has an elegant yet rustic feel. Once you enter the lobby, you will see a really big image of a cowgirl that really embodied the hotel. But, this is not your usual cowboy themed hotel because it has a really elegant interior.
The Ahwahnee Hotel
http://www.kollathmccann.com/?portfolio=the-ahwahnee-hotel-yosemite-national-park-ca-%E2%80%A2-corridor-carpet
This hotel is found in Yosemite National Park. This is really one of the most unique hotels in this state. Why? Because it's elegant but in a rustic way and it will give you that wizardy vibe. You will see woods everywhere. The chandeliers are the simple metal ones, and it has a really high ceiling. This really matched the atmosphere of Yosemite from its exterior to its interior.
https://www.booking.com/hotel/us/the-georgian.html
The bluest and most refreshing hotel that you will find in Santa Monica. The exterior will really pull you in and when you get it, you might not want to go out! The inside of this hotel is just jaw dropping! It's very modern, really elegant and the view around the hotel is mesmerizing!
https://www.yelp.com/biz_photos/victorias-last-resort-cambria-3?select=ftwp7EbuQH2_9Wb4TO_9Xg
A must-try bed and breakfast place. They serve delicious meals from brunch to dinner that you will surely go back for. Plus, the interior of the place is one of a kind, its vintage but with a modern twist. It's artistic and appealing but not over-the-top. A perfect place for those who want to unwind and get to know herself.
https://la.curbed.com/2018/2/15/17013620/hotel-figueroa-downtown-los-angeles-reopening
This is a Moroccan themed hotel in Downtown Los Angeles. The minimalist room, cozy lobby, elegant stairways and long table dining area made this place one of the top hotels in this state. Plus, the high ceiling made it more spacious. It also has a very relaxing pool area that you wouldn't want to miss.
Byron Hot Springs Hotel
https://www.yelp.com/biz_photos/mountain-house-photography-mountain-house-4?select=xPhtb5ljs3x4mhCFnYU4Hg
This is something that you can still sleep in because it is now a crumbling skeleton. But with it's epic history, it is something worth discovering. It was burnt and sold, rebuilt and repurpose yet it went straight down to what it is now. Now, what you will see are broken glasses, vandalized walls and a dirty open space.
Vista del Arroyo Hotel
https://www.visitpasadena.com/businesses/vista-del-arroyo-hotel/
It is one of the classic hotels in this state. Built in 1920, with a 1930 expansion which brought the addition of the 6-story main building as well as the iconic Mission Revival Style bell tower. It has a must try swimming pool, tennis court and a garden that is IG worthy. Once you stepped in their hall, you will fill like one of the famous personality in the world.
http://pasadenapio.blogspot.com/2011/06/mystery-history-solved.html
One of the most historic monument in Pasedena, this Victorian themed hotel is something you would love to spend a few days in. The exterior is in the Mediterranean Revival style and interior spaces, all available to use, are furnished with original Victorian antiques and plush velvet drapes which evoke an earlier time. This is the reason why there are several photo shoots and films taken in this place.
https://www.hotelsharbor.com/King-George/
This hotel is located in San Francisco. It was built with a British-inspired ambiance but with modern amenities. The contemporary decorations and vintage accents blend with each other perfectly. You will feel like a British crowned heads in every space of this amazing hotel!
https://roadtrippers.com/us/holbrook-az/accommodation/wigwam-village-motel-no-6
One of the must see and try motels in the world, this hotel deserves a lot or love in your feed! It follows a style that was duplicated at other motel sites along Route 66, if you've seen the Disney movie "Cars" then you know what we mean. And since each rooms have its own area, you will certainly enjoy your privacy.
https://www.travelandleisure.com/travel-guide/big-sur/hotels/post-ranch-inn
This is a perfect resting place for the millennials and those who find the sea very calming. The rooms has a large glass walls that will give you a view of the fascinating Big Sur. There are rooms that has a pool outside that will make your stay more enchanting. You will surely feel relaxed and worry free once you book a stay on this place.
https://www.madonnainn.com/room-141-madonna-suite/
With its name, you might know what to expect. This is a really artistic and very colorful place. There are lovely pink rooms that match its elegant pink dining hall. But, if you are not into this color, then there are other rooms for you. There's a room that will make you feel that you are on a cave or in a tree house. Plus, the exterior of this place is just startling.
https://ph.hotels.com/ho126564/the-saguaro-palm-springs-palm-springs-united-states-of-america/
Another very lively place, this resort has pastel walls that made it very attractive. There is a pool surrounded by this buildings and the umbrellas, beds and other things you'll see in it is as colorful as the walls. This is why it is one of the most favorite party place around the city.
https://www.thrillist.com/venues/kates-lazy-desert
If you are not into the typical hotel room stay, then this place the perfect one for you! This has separate trailers which has gorgeous interiors where you can stay in. It will surely make you feel that you are simply camping with your family in the wilderness. But, there's more! There is a small pool that you can stay relax in!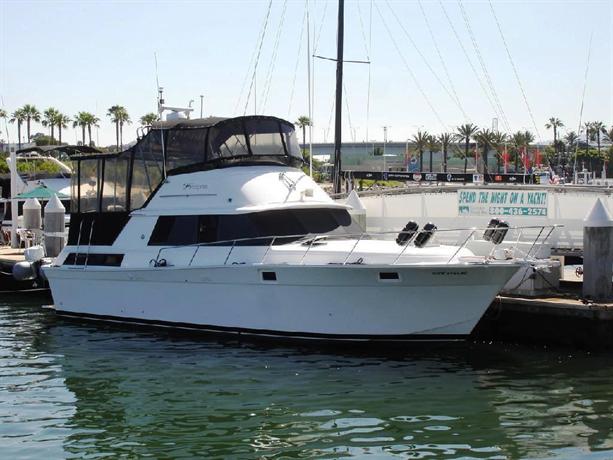 https://www.hotelscombined.com/Hotel/Dockside_Boat_and_Bed.htm
If you want to really be one of the elites, then why not try to book a stay in a yacht?! This is one this bed and breakfast will offer you! Each yacht has all the amenities one would find in a fine hotel suite, from the crisp linens to the fluffy white towels.
There are more hotels and B&B in California that you may stay in. These list just hold few of those wonderful and relaxing places. And if you have tried a hotel, motel or inn that you think deserve to be in this list, please let us know by placing a comment on this blog! Enjoy and make every trip memorable!