Breakfast is said to be the most important meal of the day. That's why it is important that we eat foods that has loads of protein and is really energy boosting. But, let's admit the fact that not all of us are a morning person and there are some who have busy mornings. This is why Brunch meals were created. A combination of breakfast and lunch meals that will help you feel full and energized. This are meals that will make you feel that you have eaten your 7am breakfast and it will last up to your lunch.
Brunch is usually taken during the late morning or early afternoon, around 10 am – 2 pm if we may say. If you are an on-the-go person, most likely you will eat your brunch at a restaurant near your office or along the road. With that, we have listed 25 locations in California that serve the best and most mouthwatering brunch in the state!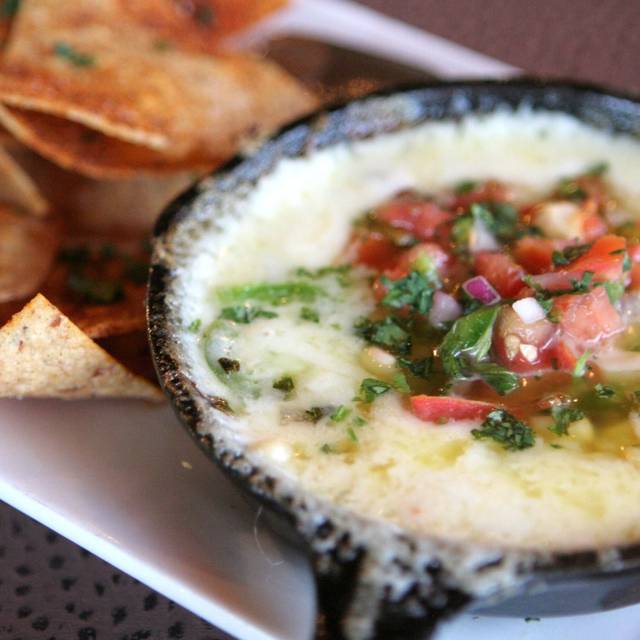 https://www.opentable.com/r/barrio-star-san-diego
This restaurant located in San Diego features California's favorite Mexican dishes. They infused it with some Latin and Asian flavors which made their meals unique. Their meals are simple yet very tasty. If you will be visiting their place, you should try their tacos with scrambled egg, avocado and more. Also, you must not miss on their best-selling French Toast. You will surely love the mix of cinnamon and blackberry.
https://www.tripadvisor.com.au/LocationPhotoDirectLink-g33052-d2256350-i148549944-Huckleberry_Bakery_Cafe-Santa_Monica_California.html
A well-known brunch spot in Santa Monica since 2009, this café serves the best quality ingredients, including organic flour and pantry staples. Their signature dishes that you must try are Fried Egg Sandwich and Dad's Pancakes. What is good about this place is that they change their menu depending on the season so every meal can match the weather perfectly.
http://bosscat-houston.blogspot.com/
Located in Newport California, this diner combined American comfort food with contemporary flavors and amazing cooking. If you are into French toast or cereal for brunch, then this is the place for you! They have mixed the toast with fruity cereals that unexpectedly taste amazing! That meal is worth and Instagram post!
https://intheloup.la/sycamore-kitchen/
This diner is owned by culinary couple Quinn and Karen Hatfield. Here, they served delightful pastries like the signature Salted Caramel Pecan Babka with a very aromatic coffee – a real breakfast treat! Also, you grab their all-time favorite Fried Egg Tartine! These meal is good to look at, tummy feeling and really healthy.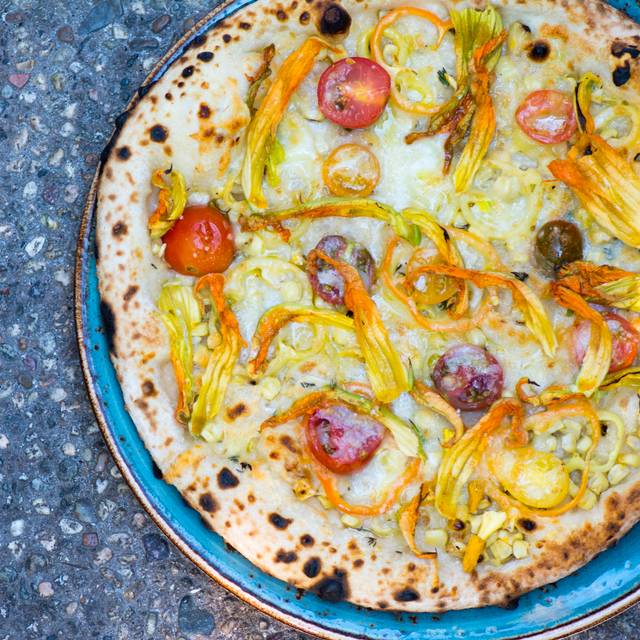 https://www.opentable.com/fig-santa-monica
Another restaurant in Santa Monica, this place has been known for their wood-fired dishes that really brought out the flavor of the locally sourced ingredients. One of the most favorite brunch meal in this Mediterranean inspired bistro is their  Egg Shakshouka with chick peas that is served hot in their skillet.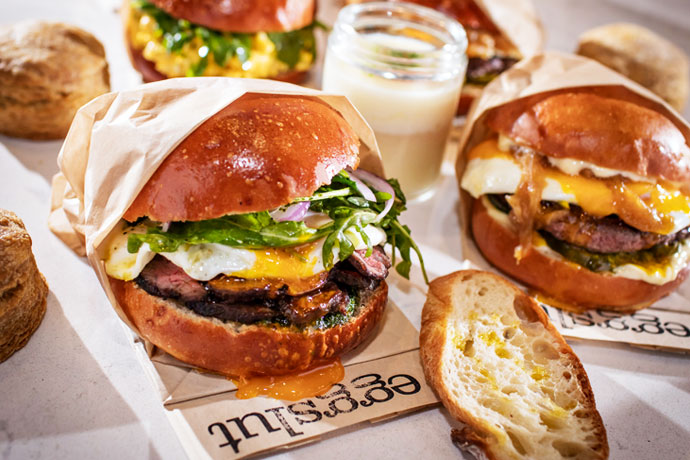 https://www.urbandaddy.com/articles/37857/las-vegas/eggslut-just-look-at-these-egg-sandwiches-las-eggslut-graces-the-cosmopolitan-with-its-presence-and-breakfast-sandwiches
By its name, you can easily say that their meal's main ingredients is egg. In whatever way you want your egg to be cooked, they can give it to you. The menu is a balance of comfort and innovation. You will surely feel full with their delectable and fully loaded burgers. A really good place to grab some on-the-o brunch.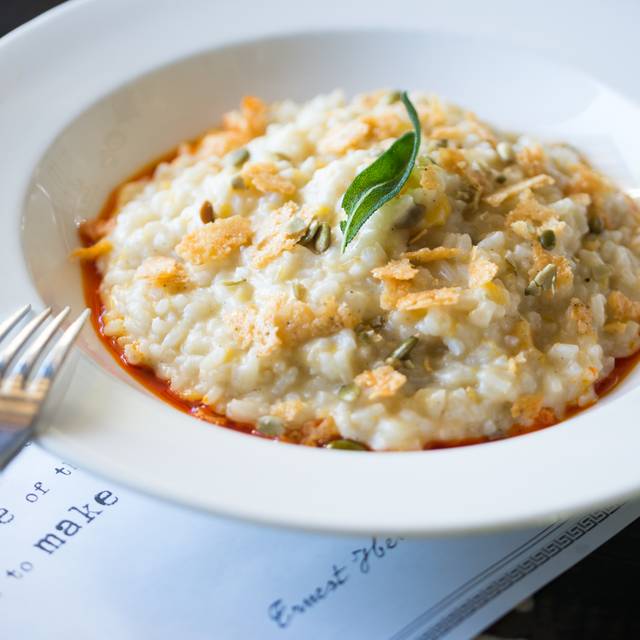 https://www.opentable.com/brooklyn-girl-eatery
This eatery serves seasonal home-made food that are really affordable and delicious. Located in Mission Hills, you must not miss their Insta-worthy brunch that is a wood-oven-fired French Toast topped with bourbon syrup, cinnamon and whipped cream. They also have breakfast pizza with bacon and white cheddar that you will surely enjoy.
https://herringboneeats.com/menu/
This place is surely worth paying a visit. The atmosphere of the place is very relaxing and is really nature friendly. As you enjoy the vibes in the place, your heart will surely melt once your meal is served. Their brunch specials include the lobster scramble and the Crab Cake Benny, made with Maryland crab, tomato and California's favorite- avocado.
http://pardonmycrumbs.blogspot.com/2011/12/restaurant-review-osteria-la-buca.html
This is a really great place to enjoy Italian dishes. So if you are into flat breads and breakfast pizza, this is a place that you should try. Their meals still has a taste of California due to its locally sourced ingredients. If you are here for a pizza, then you will see one with runny egg and strips on strips of bacon.
http://hugosrestaurant.com/
Hugo offers a variety of meal for every diet- vegan, vegetarian, gluten-free and more. This makes it a great place to dine in with your friends and colleagues. They are proud of their simple and healthy meals that are unique and still really tasty. If you want to have pasta for breakfast, then you should try their freshly made pasta with eggs, garlic, cheese, and a house special seasoning.
http://foodpornuncut.com/sqirl/
"Rice is life!" if you are one of those people who look at rice meals in that way, then check out this restaurant. This is a new dining place to have brunch but we can say that they have made their name in the state already. What made them a place to go back for is their rice bowls. They made sure that their meals are healthy, fun, lovely and yummy!
https://www.opentable.com/m-street-kitchen
This is a great place to enjoy your favorite comfort food. Their menu is filled with the classics that is made from variety of fresh ingredients. This restaurant offers a wide variety of both sweet and savory brunch selections as well as home-made breads and fresh-baked pastries. One of their brunch best seller is their scrambled egg sandwich made with sourdough English muffin.
http://losangelesstory.blogspot.com/2016/05/mothers-day-at-malibu-farm.html
Great view plus delectable meals, this place is worth spending every cent! They use locally sourced ingredients so you can be sure that all of their ingredients are fresh and healthy. You will surely enjoy eating their skillet meals paired with their delicious and really energy boosting coffee.
https://www.tripadvisor.com.ph/LocationPhotoDirectLink-g33252-d3741753-i193169480-Eat_This_Cafe-West_Hollywood_California.html
If you want to enjoy a classic treat- no fuss just pure delight, then this is the café for you! Once you stepped into this place and ordered their meals, you will definitely won't forget their weekend brunch with a fluffy pancake, breakfast burger or truffle grilled cheese with egg.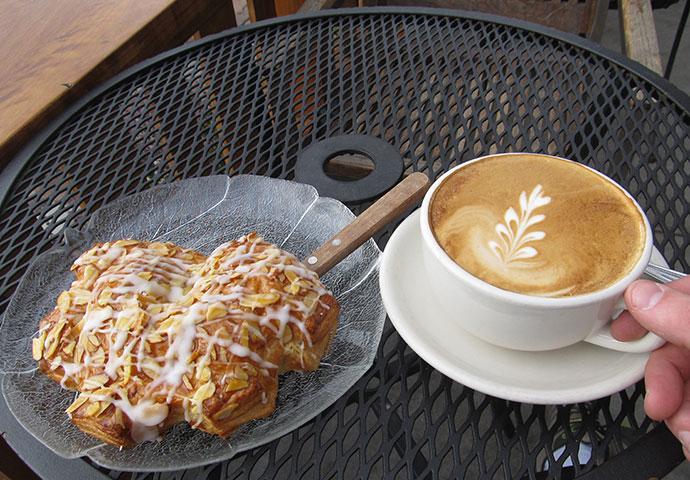 https://www.bringfido.com/restaurant/8670
Being in the heart of Solana Beach, expect long lines if you're planning to have your brunch here. But, it's worth the wait! They serve delightfully healthy multigrain pancakes with real maple syrup. They also have some treats for those who wants to eat eggs for additional protein. If you are walking your dog when you saw this place, then you may stop here for a while since their patio is dog-friendly.
https://slice.seriouseats.com/2012/01/milo-and-olive-santa-monica-ca-review.html
This diner is a sister restaurant of Huckleberry. It has made its name in Santa Monica due to its morning breads and evolving small plates. They also serve coffee for a complete breakfast meal. For those who don't have time to dine in, you may purchase some bakery items and enjoy it as you walk.
http://www.sugarandstilettos.com/shop/farmshop-santa-monica
Located in Brentwood Country Mart, this is a good place to enjoy tasty pastries. Brunch is served on Saturday and Sunday from 8am-2pm and the guests can enjoy it with a selection of sparkling wine and Champagne. A must-try is their Brioche French Toast with mixed berry jam, whipped mascarpone, toasted coconut-almond streusel, bacon and crown maple syrup.
https://www.eclipsechocolate.com/
For those who have a sweet tooth, this bistro will let you enjoy your favorite chocolate in almost all of their brunch meals! There are a lot of dishes to choose from but whatever it is that you want to try, we'll tell you, its worth it! This is the reason why this place is one of the best place for brunch in San Diego.
http://outerlandssf.com/about/
The restaurant will give you some chills. It's has very rustic feel due to its wooden walls, chairs and tables. You may try their sandwiches, yogurt, waffles and their all-time favorite and really Instagrammable Dutch Pancakes!
https://www.yelp.com/biz/shakewell-oakland
Enjoy Mediterranean inspired dishes in this restaurant.  You will feel like you're traveling into several parts of the world with just a bite of their meals. For light brunch, you may try their nutty granola with Greek yogurt and berries. They also have some heavy brunch dishes with eggs, potatoes, French toast and other brunch favorite!
https://www.femalefoodie.com/restaurant-reviews/orange-county-the-beachcomber-cafe/
Located in Southern California's famous beach, this café is a favorite of both the locals and several guests. So if you want to try out their brunch meals, then try to go a bit earlier so you can find a good sit. You will not regret whatever meal you chose to eat!
https://kirbiecravings.com/bagels-brew/
This place created the ultimate cafe with their made from scratch bagels and cream cheese spreads. But, you will not just see ordinary bagels in this place because they always innovate it to be trendy, attractive and still very delicious. They have made Unicorn bagel that is really colorful and extremely tasty!
https://www.thesunnysidecafe.com/
This café is located in Berkeley. Here, you will be able to enjoy the classic brunch treats that is made from locally sourced ingredients to ensure its freshness. They opened in 2003 as a breakfast & lunch joint featuring organic coffee, organic greens, Farms fresh eggs, and certified humanely-raised natural meats and fish.
http://www.backyardbowls.com/#about
This place offers a bit different brunch meals than others on the list. They serve ground-breaking acai bowls, hot porridges, smoothies, and much more. They ensure that they use organic ingredients as much as possible and they make their meals very nutritious. The combination of berries in one bowl will surely make your feed colorful!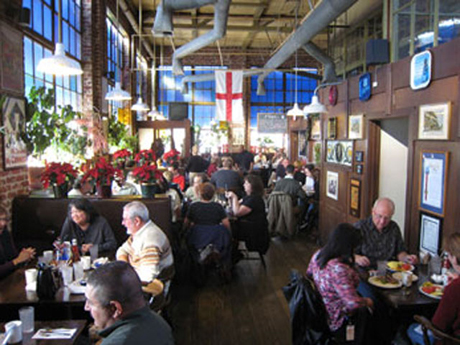 http://www.bbcamerica.com/anglophenia/2014/01/10-british-things-sacramento-ca
This restaurant has a reputation for the "Best Breakfast" in Sacramento. The varied menu includes traditional English dishes together with vegetarian dishes and American food so they can offer something for all their guests.
We know that with the number of café and restaurants in California, there's a place that you've tried which you think deserves to be on top. Just leave us a message and we'll check it out! Wherever you choose to eat, the most important thing is that you enjoy every bite of your meal! Have a great and healthy day ahead!