Everyone loves eating out. Why? Well, there's no exact reason why but maybe because it enables then to try something that they don't regularly eat. And to some, this is a good way to create new memories with their friends and loved ones. With that, it is important that we go to diners that will give us meals that will match the joy we are feeling when are with them. This does not mean that it must be expensive, modern or chic, it can be simple or one of the classics.
When we say classic we mean that this diners had been known to serve the best quality meals for several period of time and might have an established value in the community. These are usually the go-to place of the locals and a must try for tourists.  These places can be crowded but once you are in, their meals or the ambiance of the place might let you stay for long.
Well, here in California there are tons of diners to choose from. There are new ones that are starting to make some name because of their use for the most up to date technology and extra ordinary ambiance. And there are still some diners that chose to go along with the usual thing. With all the new diners booming, it might be a great time to look back and get to know those classic diners that had been the states favorite for years. So today we have listed 25 of the best classic diners that you will find in California.
https://www.tripadvisor.com.ph/Restaurant_Review-g32578-d494729-Reviews-Harry_s_Coffee_Shop-La_Jolla_San_Diego_California.html
Harry's is a diner that serves an all-day breakfast since its opening in 1960. They have made creative coffees like mocha with Mexican chocolate and espresso which became their faithful customer's favorite. This is also a New York styled diner which was unexpectedly worked in La Jolla and is a favorite until today.
https://everplaces.com/aboutplaces/places/d65af098d4964a60acabaa5fc450eba8/
This diner is one of the oldest ice cream parlor and diner in San Francisco. It opened in 1918 and is still in business up to this day. There might be changes in ownership and their menu, but their impact to the people remained the same. One of the local's favorite is the  "Nebulous Potato Thing," which is made with potatoes, cheese, salsa, green onion, other stuff.
Woolworth Diner
http://www.messynessychic.com/2017/11/30/time-capsule-diner-hiding-in-a-new-orleans-record-store/
This diner is really a classic. The interior is the typical interior that is usually shown in movies. Those stainless chairs with soft red seat and the usual counter top seats. A place that will surely give you some Goosebumps. With their menu, they are serving the usual American comfort food. It's simple but every meal taste amazing. Well, it won't be in business for years if not right?!
Carla's Café
https://www.yelp.com/biz/carlas-cafe-bakersfield
The place is really not big and the decors are with a mix of western and old-time decorations. Plus there is a huge Longhorn on the wall that gave it a more countryside feel. This diner is one of the best diners that serves breakfast. One of their must try item on the menu is their hash brown. It is crunchy but is not too dull and is still very flavorful.
Nick's Coffee Shop and Diner
https://remainsofla.com/2015/08/01/1946-nicks-coffee-shop-los-angeles/
Nick's Coffee Shop will surely make you travel back in time as the photos on their wall showcase old photos of random persons taken from several years ago. This diner is really not that inviting to look at but it is a Jewish Corridor favorite for many reasons. Some of the reasons are its cheap meals and fresh coffee.
https://en.wikipedia.org/wiki/Cliff_House,_San_Francisco
The Cliffhouse is also one of the oldest diners in San Francisco. But, the interior of this place is a bit high end and classy. Its high ceiling gave it that really elegant feels. Plus, if you are planning to dine in, you will surely enjoy the view around the place. It's like a little oasis at the end of the world.
Olympic Cafe House of Breakfast
https://www.yelp.com/biz_photos/olympic-cafe-house-of-breakfast-los-angeles?select=r0WzqS8f5hT8kAnAx_EGug
Well, from the diner's name itself you can tell what their menu offers. But, this is a Koreatown classic favorite for some reasons. One of these reasons is their mouthwatering pancakes that even tourists will keep coming back for. Their meals are also not that expensive so you can enjoy your meal without emptying your pocket.
https://sanfrancisco.cbslocal.com/top-lists/best-place-for-a-shot-of-tequila/
You can tell how much people in California loves Mexican food with this diner. It has been serving San Francisco since 1965 and is still packed with people until today. This is home of the Tommy's margarita and the city's best tequila selection, this Richmond favorite also puts out solid Yucatecan fare.
S&W Country Diner
http://www.laweekly.com/location/sandw-country-diner-2195457
This is an East Coast-style diner that has been a legend in Culver City. They made a name for their hearty main dishes like their biscuits and gravy. And they also have giant plates of comfort food that you really deserve.
But, if you can only visit the place on weekends, better go early because the lines in this place are usually long during those days.
http://www.theculturebite.com/2010/02/24/pizzeria-delfina-san-francisco/
Delfina has been a Mission classic for 20 years. It is the home of the original tattooed server which is one of the reasons it became a popular diner in the place. Their meals are California inspired Italian dishes which are simple but is surely amazing. With their success, they were able to expand their diner from a block to an entire neighborhood.
https://www.101coffeeshop.com/
This place had been serving Los Angeles for almost 20 years now. They began as the Hollywood Hills Coffee Shop and with the change I ownership comes a new name. The place has this retro vibe that can make it really relaxing and enjoyable. They serve American coffee-shop eats that is very delectable.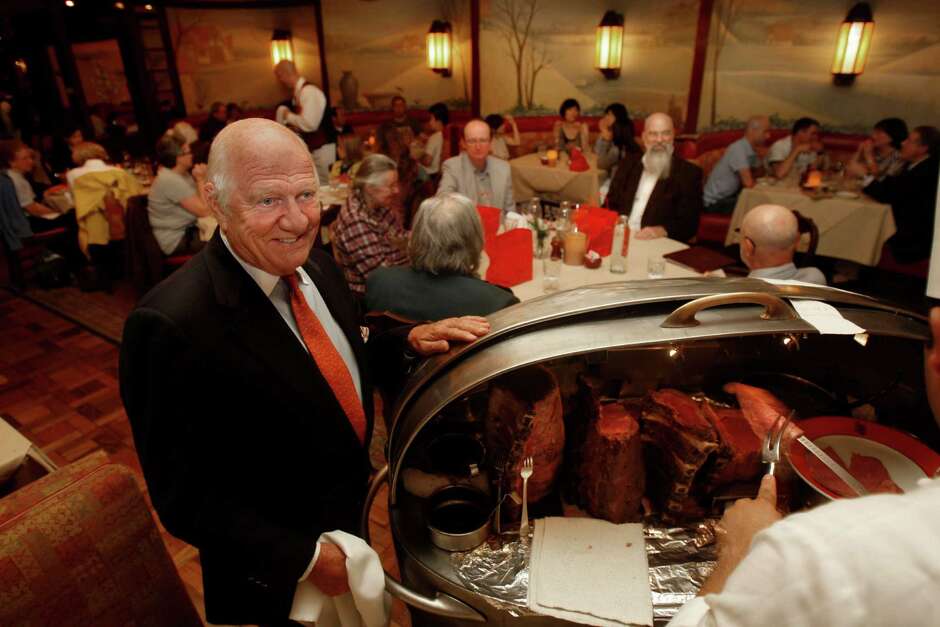 https://www.sfchronicle.com/food/top-100-2015/article/House-of-Prime-Rib-6206979.php
If you love meat, then you will surely love this classic diner. Nothing much has change in this place as they still serve cocktails with their own shakers, the salad is spun tableside, and the baked potatoes are always at least 50% sour cream. And once you are in this place, make sure to order their really juicy and lip-smacking prime rib!
Nickel Diner
https://www.yelp.com.sg/biz/nickel-diner-los-angeles-2?hrid=roUhdoIW_r4HGc1cjUfZFg&rh_ident=brunch&rh_type=facet
Nickel Diner might be one of Downtown Los Angeles' historic places. This has been a stample for years and is still one of the town's favorite diner. This comfy vintage-style diner serves modernized versions of old-school comfort fare, plus creative desserts. This is why they are popular for both today's generation and the older ones.
https://www.pinterest.ph/pin/71846556526097470/
This dinner is appealing from inside out. The large wall painted signage outside is something that will surely pull you in. And with their low prices, free-flowing beer, and meat, you will surely stay for some time. They also have late-night when regulars flow in for carved roast beef. This is also one of Bay Area's last remaining old-school hofbraus.
https://la.eater.com/maps/best-los-angeles-diners-coffee-shops
Far from the rest of the diners, this place must be commended for its great architecture and interior design. Inside the place you will see large circular couches that will make your conversation with your friends better and a bit more private. The lights and large glass walls also gave this place more dimension. Have a sip of their coffee and you will surely feel relaxed.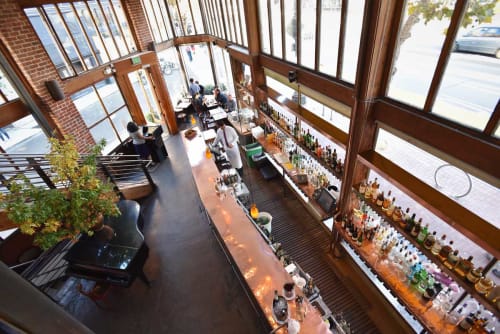 https://www.wescover.com/p/floral-arrangements-by-the-petaler-at-zuni-cafe--PHy3E3gPTvmW
This café is known for California inspired cuisine and amazing interior. The café is really popular for serving burgers, Caesar salad, bloody marys, and of course, the famous roast chicken for two with bread salad. The place is big but remained very cozy for friends and families to dine in and bond. This is why it is one of the city's most beautiful and delightful rooms for some afternoon recreation.
https://www.tripadvisor.com/LocationPhotoDirectLink-g33052-d361662-i40527039-Cora_s_Coffee_Shoppe-Santa_Monica_California.html
This is not one of the cheap eats, well, far from it actually. But still, there's still something comfortable and satisfying about Bruce Marder's own Cora's Coffee Shoppe on Ocean Avenue. This is a really great place for you to enjoy your breakfast favorite pancake. It's not bad to spend some on something this worth it!
https://www.fredbollacienterprises.com/fred-bollaci-on-dining/acquerello-outstanding-italian-classics-in-san-francisco-ca/
If you are craving for something Italian, then this is the place to be. Acquerello is one of the first San Francisco restaurants to serve authentically regional Italian food. This is a fine- dining restaurant that will surely give value to your money. It now holds two Michelin stars so there's no doubt that they are offering something really good.
Rae's Diner
https://www.yelp.com/biz_photos/raes-restaurant-santa-monica?select=Vw4qJxTQ5-QetVH8sbTiBw
This is a very classic diner located in Santa Monica. They are serving amazing breakfast meals like their very delicious cornbeef hash and scrambled eggs. This meals are made more comforting with the ambiance of the place. This has a '60's diner feel that is very relaxing and not intimidating.
https://www.pinterest.ph/pin/442197257134573763/
Though we are almost on the end of our list, this is the first seafood diner in it. This diner started in 1906 and was known for delightfully old-school interior. The charming characters behind the bar cracking crabs, shucking oysters, dishing out chowder, and pouring Anchor Steams is something to expect aside from those usual long lines.
The Original Pantry
http://www.iamnotastalker.com/2011/03/23/the-original-pantry-cafe/
This is Downtown's most popular diner and is serving the place day and night! If you want to dine in and you want to see fewer people, then late night is the best time to visit it. This is the time where fewer tourists are lining up to try this must try diner. You will certainly enjoy their house steaks and eggs.
https://www.thrillist.com/venue/eat/san-francisco/restaurants/foreign-cinema
This is another modern classic diner in Mission. This is one of the coolest place to eat out since 1999. It still amuses the locals and tourists with its big open-air central patio, movies screening nightly, and elegantly executed menu. This is also a good place to spend brunch with the entire family.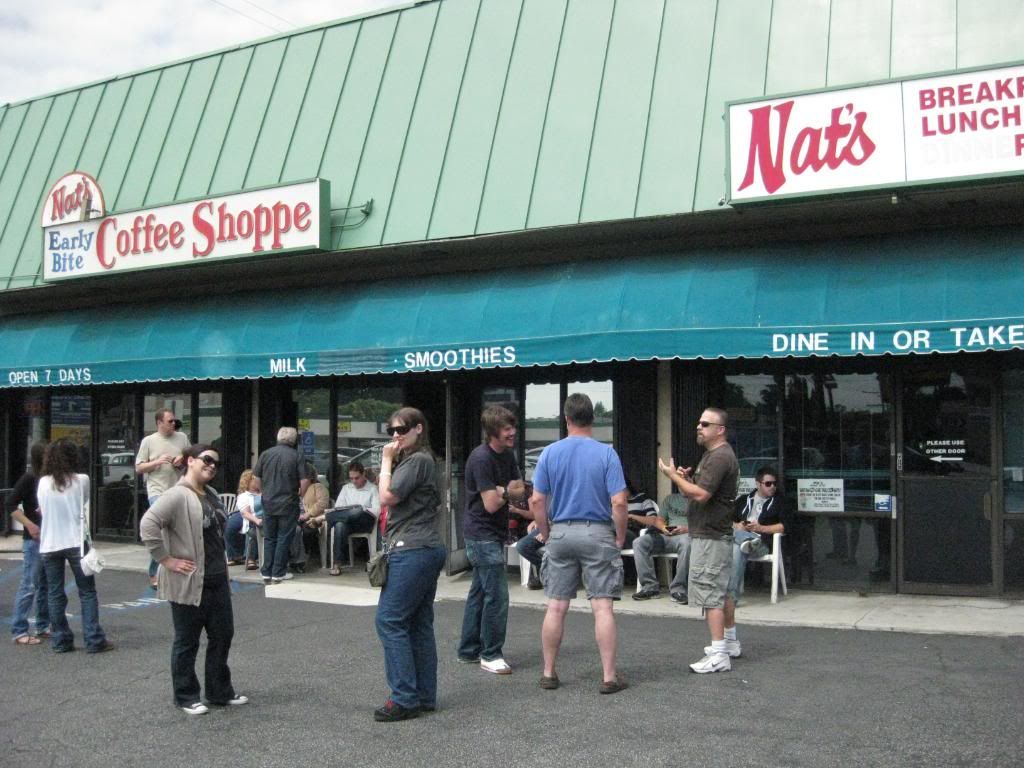 https://theceliathlete.com/2011/07/11/nats-may-look-like-a-dive-but-this-diner-serves-up-one-hell-of-a-breakfast/
This is another proof of Californian's love for Mexican food. This place serves hearty side of Mexican breakfast classics, from chorizo and eggs to more inventive scrambles and lunchtime favorites like burgers and meatloaf sandwiches. With its popularity, this shop has two branches that are still packed with people.
El Faro
http://missionburritos.blogspot.com/2011/09/el-faro.html
El Faro Mexican Fast Food is another diner where you can enjoy your favorite Mexican dishes and those inspired from it. El Faro has been in Mission since 1961 and has proved that it's one of the best in its field. This diner is actually the home of the first Mission burrito. If not for this place, we might not have this classic favorite.
Foxy's Restaurant
http://brunchcouver.com/foxys-restaurant-glendale-ca/
Located in Glendale, this restaurant is packed with people especially during the weekends. From the year it started until today, this is one of town's most loved diner. Check out their plastic-wrapped menu with morning favorites and diner staples like our beloved massive sandwiches and sides. They also have amazingly delicious carne asada!
This is it for now. We know that the state is packed with several diners and with that we are open for suggestions if you think there's a better place than those in our list. We would love to hear from you! But for now, enjoy your meal and your dining experience!