Garlic Centered Store in California
Garlic is known as an ingredient to almost all cuisine that we could think of. It has been used by people for hundreds or maybe thousands of years now. If garlic may speak- just if- , it can tell you how many dishes it had been combined with and how many famous people has it encountered. Garlic is native in Central Asia and Northeastern Iran and as we all know, it has been commonly used as a common seasoning not just on this places but also worldwide. It has something that brings out that delicious aroma and additional flavor in every dish that it is put in to.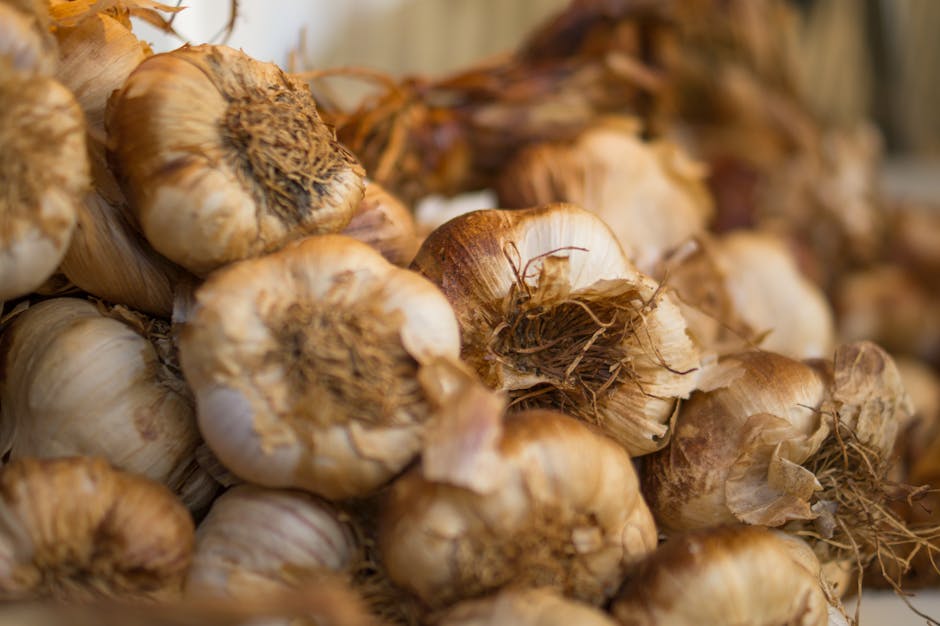 Aside for giving us a tasty meal, garlic is also used in traditional medicine. Modern science had also confirmed many of its beneficial health effects. Allicin, a sulfur compound found in garlic is known to bring most of its health benefits. Garlic has low calorie content as well, so don't worry about your daily calorie count because this won't affect much, well, it might if it made the dish really delicious for you to resist  eating it. Well, it is very rich in Vitamin C, Vitamin B6 and Manganese too. Garlic may also help out in preventing illnesses such as flu and cold and may reduce blood pressure as well. This are just few of the health benefits that these little bud can give. If you're looking for a good and fresh garlic in California, no worries, you'll find it in Gilroy.
https://www.pinterest.com/davidclink/gilroy-ca/
Gilroy is a city located in Northern California's Sta. Clara County. The city is known for its garlic production. Since the city really has abundant supply of garlic, it has been known for its annual Gilroy Garlic Festival. During the festival, you'll discover different garlic products that you might thought impossible to be done. Have you ever tried a garlic ice cream?! Well, if you're curious, go and book your next visit in time for the festival. Well, if you want to visit the place but cannot do it in time for the festival, don't worry, you'll still see some good garlic products at the store on the place.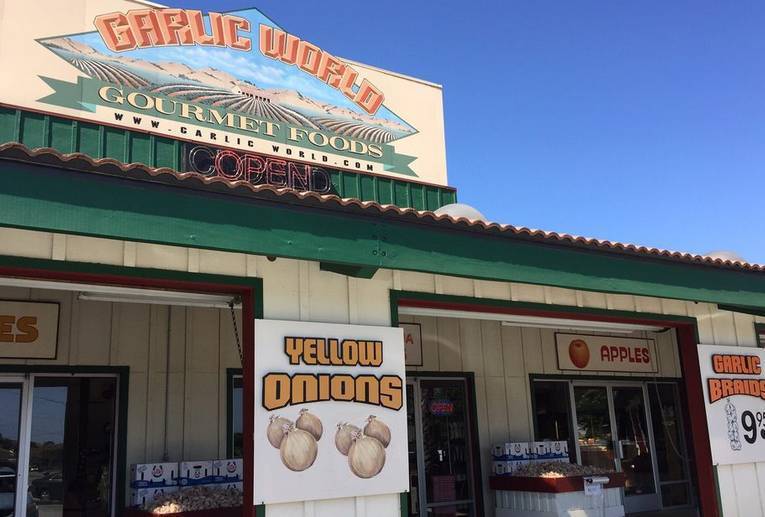 http://www.daytrippen.com/gilroy-day-trip-things/
Garlic World, you can guess based on its name, is a gourmet market that is fully garlic themed. So, if you're looking for something garlic that you cannot see on your regular supermarket, this is the perfect place to look for it. If you're looking for garlic braids, they can provide you with tons of it. They have different types of garlic braids for you to choose from and don't worry that it will dry out if you buy a lot, you may consult them on how you can preserve its freshness. If you're not into buying the fresh stuff, they are selling dehydrated garlic, granulated and garlic with sea salt and with pepper and they also have garlic with cheese mix- just perfect for your mac and cheese or if you want to reinvent your garlic bread. If you're not into dried garlic, they have marinated ones for those who wants it fresh but don' want the smell to be your car's freshener. They have it crushed in oil or water, minced, chopped and in cloves. Isn't that helpful? No more slicing. You can have your crushed garlic without additional items to add on your dishwasher. Well, you'll also find different classes of garlic here, if you haven't seen a palm sized garlic, you'll be able to find it here.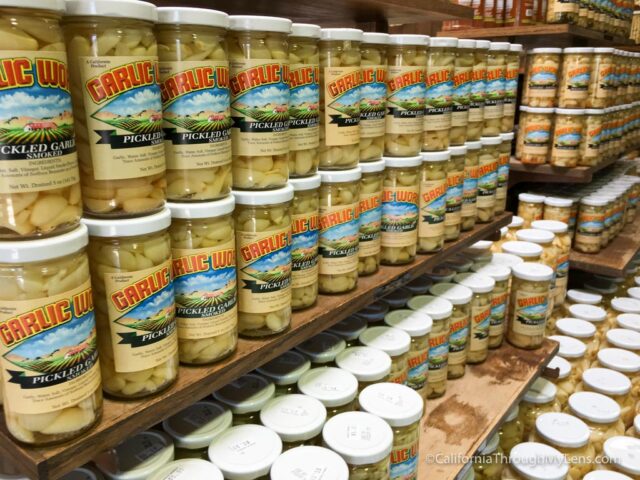 https://californiathroughmylens.com/garlic-world-gilroy
https://www.yelp.com/biz/garlic-world-gilroy
In the shop, they also offer the garlic ice cream that you might want to try. If you thing that it might taste to garlicky, they have thought of that as well that's why it comes in two flavor- vanilla and chocolate! Getting too curious? Believe us, it's delicious and is really worth trying. But, if you really don't want to take the risk of trying, they still offer something that you might not be able to resist- garlic bread. You may also find a good pair for your bread here because they are also selling olive oils. They have it in several types that will match your taste.
https://www.tripadvisor.co.nz/LocationPhotoDirectLink-g32428-d4176817-i136646997-Garlic_World-Gilroy_California.html
Aside for garlic products, they also sell other fresh to dried stuffs. They are proud to be selling California grown products. You'll really be enjoying California's bounty thru this store. They have dried apricots, figs and a lot more. This 1986 established store will truly give you a wonderful shopping experience at it will not just provide you with you cooking needs but will also introduce you to some things you might not have tried or seen plus you'll gain more knowledge on garlic keeping, planting and uses. Well then, enjoy and happy shopping!